…She led both the mid-morning keynote and the last presentation of the day with high energy interactions, genuineness and shared examples participants can use in their lives." ~Debbie Raison, University of Oklahoma Training and Development Center   
FULL OUT LEADERSHIP:
Get Results Not Resistance 
This program is based on the fundamental concept that leaders come in all shapes and guises and show up at every level of the organization.   Created for your entire team, attendees will learn the two essential requirements for employee engagement (the key to getting results) and how we're all responsible for creating a culture that fosters those elements.   This program will help your people create an environment so your employees, and your clients, will: Love You. Stay with You. Recommend You.
With honesty and side-splitting humor, Kim shares how today's best leaders align body, mind and spirit so they can be a happy, healthy LEADER with heart.

keys to getting results not resistance when leading your team
finding ways to lead from any position or circumstance
create and cultivate a caring environment
secrets to effective leadership to lead your team or organization to success!
4 things team members want from their leader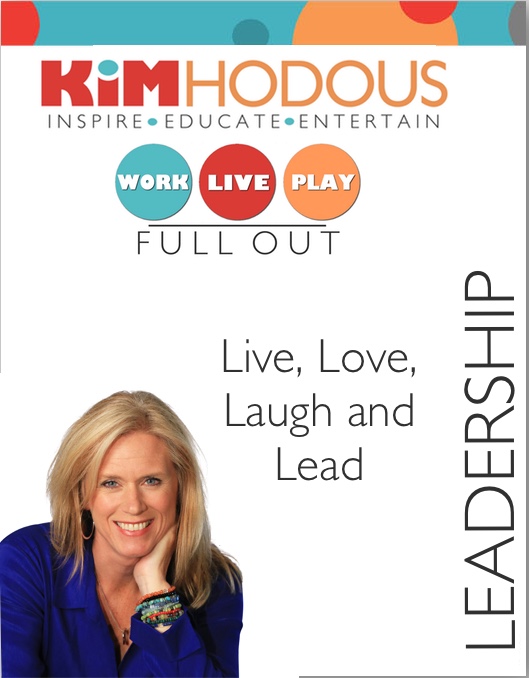 WHY CHOOSE THIS PROGRAM?

Whether you're heading up a team, leading a company or managing an intern, effective leadership is no easy task. Kim will make you re-think the way you lead and share with you the most innovative ideas on FULL OUT leadership.
BOOK Kim if you're ready for a speaker who can make you laugh and cry – all at the same time!