Show Up, Be Bold, Play Big
33 Strategies for Outrageous Success and Lasting Happiness from a Former Stay-at-Home Mom Who Built a 7-Figure Business from Her Kitchen Table
The principle is simple: outrageous success and lasting happiness are tandem qualities of life and work that can be attained through a practical series of simple strategies. Based on Kim Hodous' extra-ordinary life experiences and unconventional success, this book offers a series of readings, exercises and strategies that enable you to recreate and enrich your own success and happiness – as defined by you. This life enhancing information will allow you to design lavish, outrageous success and lasting, sustainable happiness that will spill over into both your professional and personal life. Whether you are wondering about what to do next or how to overcome an obstacle, this book is "a User's Guide for living a bigger life and having a better business."
---
2 CD SET – Show Up, Be  Bold, Play Big
33 Strategies for Outrageous Success and Lasting Happiness from a Former Stay-at-Home Mom Who Built a 7-Figure Business from Her Kitchen Table
This is the book mentioned above, but it's read by Kim herself!  If you prefer to learn by listening – this is the option for you!
---
Audio CD – Show Up, Be  Bold, Play Big 
Audio CD – Show UP, Be BOLD, Play BIG – Don't Be Average, Be EXTRAORDINARY!
Kim's signature keynote, Show UP, Be BOLD, Play BIG – Don't Be Average, Be EXTRAORDINARY on audio CD.  Over 30 minutes of Kim's most requested presentation, recorded live in Nashville, Tennessee.
---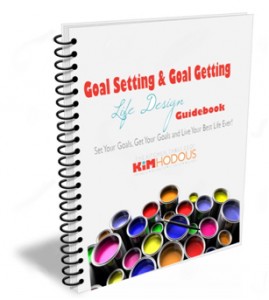 Goal Setting & Goal Getting
Kim's phenomenally successful The Goal Setting & Goal Getting Life Design Guidebook will turn you into a Goal-Setting, Goal-Getting, Positive-Mindset, Soaring-Productivity, Action-Oriented, SUCCESS MACHINE in a few short weeks! This downloadable ebook will painlessly guide busy working women like you through the process of establishing a phenomenally empowering and rewarding plan of action so you can create your BEST LIFE EVER!   
---
Family Meetings Book
Brace Yourself for the Easiest, Proven Solution Guaranteed to keep your entire household running smoothly!
From single parents to home-schooling families, from traveling corporate moms to work-at-home stressed out moms, from families with one kid to families with half a dozen kids – the Family Meeting has proven a viable, tested resource for connecting your family, reducing your parenting stress and making your kids more responsible for their own lives!
---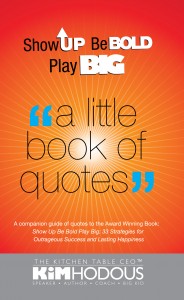 A Little Book of Quotes
A Little Book of Quotes is the companion guide of quotes to the Award Winning book:  Show Up, Be Bold, Play Big.
Kim takes her 33 strategies for outrageous success and lasing happiness and shares her favorite quotes on each one.  As Kim says in the intro, "I love quotes.  They can change a mood or set you on a life changing path.  They remind me of things I already know."  So prepare to be inspired – just a few words at a time!
---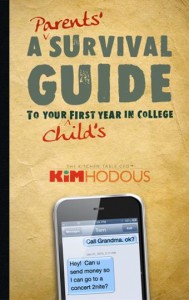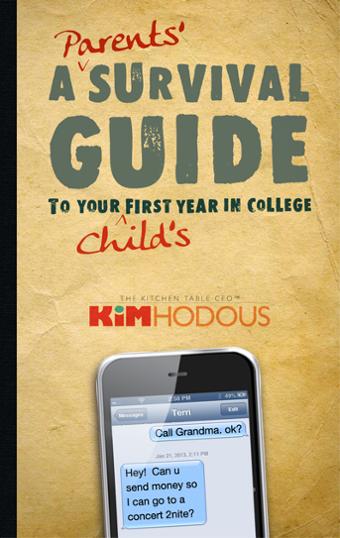 A Parents' Survival Guide
A Parents' Survival Guide – To Your Child's First Year in College
Kim Hodous has experienced the gamut of parental emotions and dilemmas that come with sending a child to college.  She has sent two girls and one boy; one in her hometown, one an hour away and one out-of-state seven hours away;  one played college sports, one went Greek; two moved into the dorm, one moved into an apartment; one started at a community college, two went straight to University; one dropped out and graduated six years later, one graduated in three years; and she shifted from a bustling household of six to a single child left at the dinner table.With candor and wisdom she shares how to be there when you're not there, and what you need to know to survive your child's first year of college.  She knows. She's been there.
---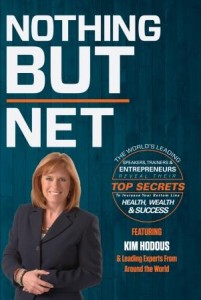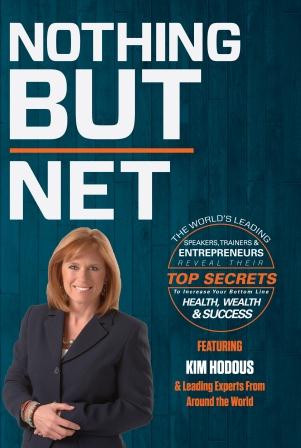 Nothing But Net
The World's Leading Speakers, Trainers & Entrepreneurs Reveal Their Top Secrets To Increase Your Bottom Line Health, Wealth & Success
POWER Bracelets Set 10

Kim's Favorite! The 10 strand set includes: Citrine, Garnet, Carnelian, Red Coral, Black Onyx, Olive Jade, Sodalite, Pearl, African Jade, and Amethyst. Each set comes gift bagged with an enclosure card that tells the power and energy each stone carries.  Now you can feel the power and wear the beauty too!