On a personal note…
My goal as a speaker is to make your event an astounding success and to make you look great! It takes a lot to put an event together and every tiny detail counts. I promise to help in anyway I can to make your job easier.

I've put together some helpful tools to help you get started. If you don't find what you're looking for just reach out and ask.
Call me at 479-935-3746 and let's get started to make your event AMAZING!
Speaker Packets

In Kim's Speaker Packet, you'll find all kinds of information that you're sure to find useful. You'll get to know Kim, her background, her philosophies and even her addictions. (Don't worry – it can be purchased at your local grocery store!) You'll be able to read about Kim's most requested programs and learn more about which one would be best for your audience. You can see the vast array of groups and associations that Kim has successfully shared her message with and even see what some of them had to say. And finally you'll get all the answers to your questions about booking Kim. That's right – it's jammed packed with all that information, so be sure to check out Kim's Speaker Packet!
High Resolution Images

Pre-Event Questionnaire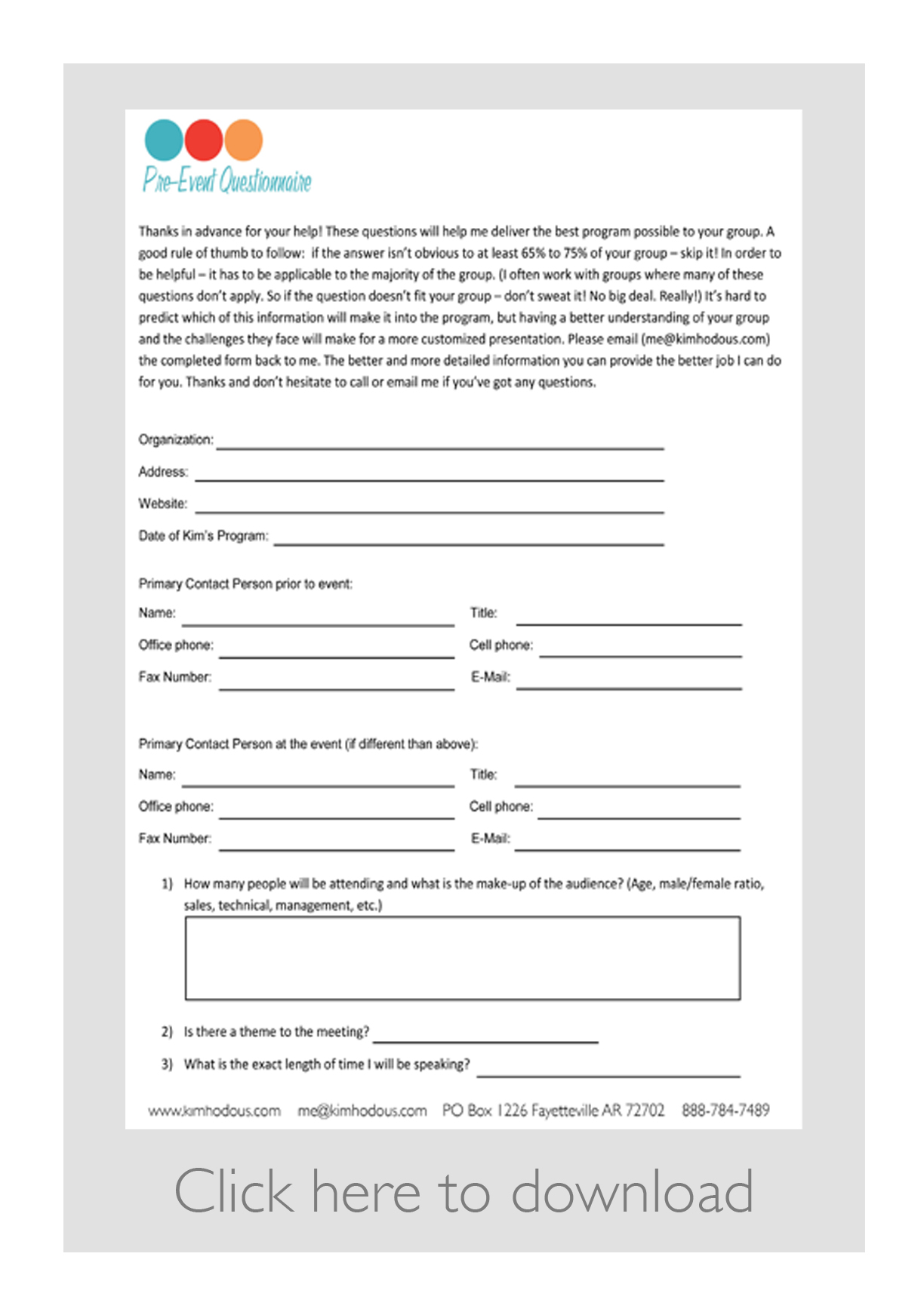 Pre-Event Questionnaire
Kim wants to know more about you and your audience.  So please take a few minutes to fill out the Pre-Event Questionnaire so that we can make  sure that the material  presented is EXACTLY what your audience wants and needs to hear.  Thanks for taking the time to do this – it truly helps to  makes the event a success!
Bios
Introductions
Logos
FAQs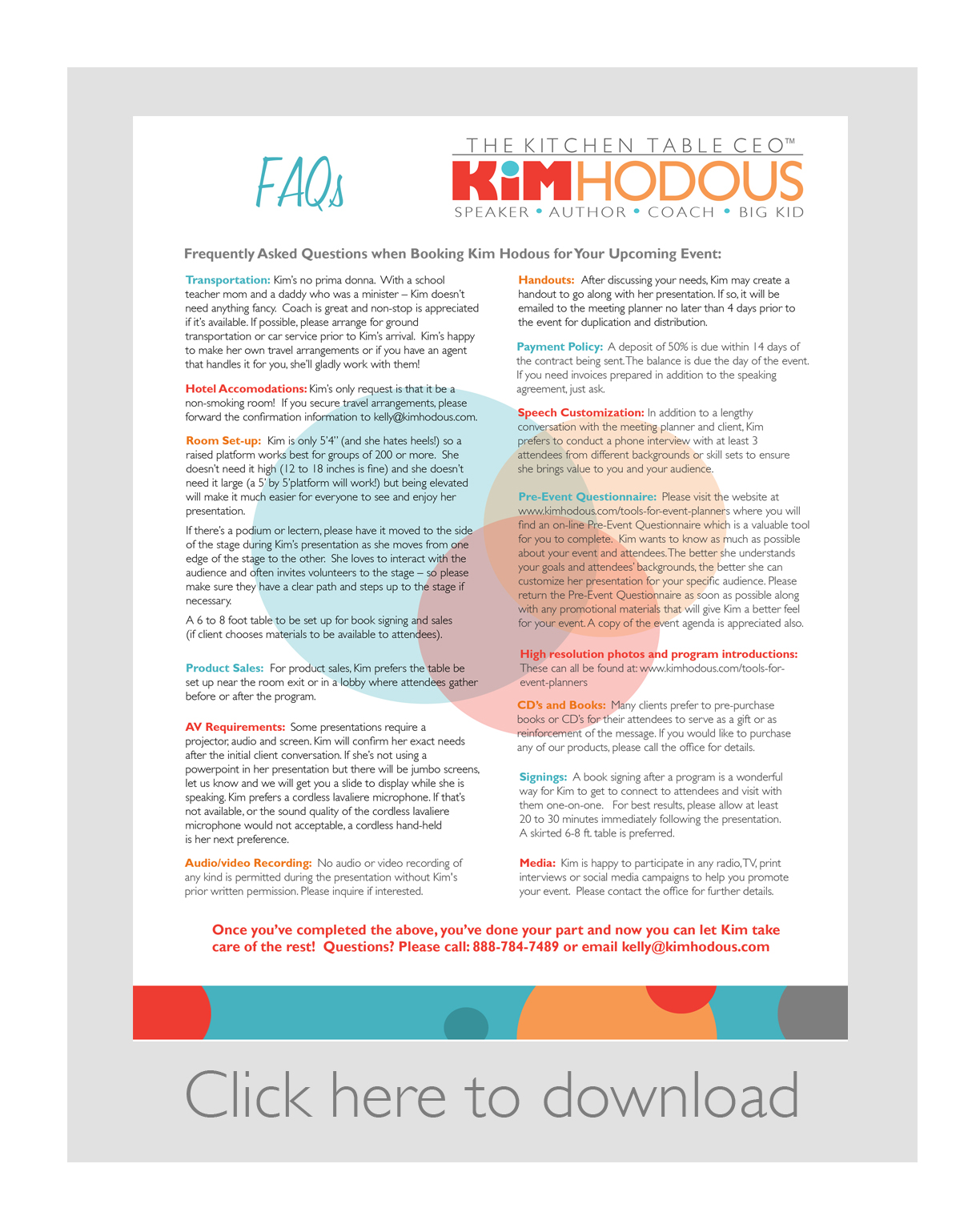 FAQs
Here's a helpful page that answers the most asked questions about booking Kim. If there is anything else that Kim should know about your event or a question that you have but don't see answered just contact the office at 479-935-3746 and we'll be glad to help!