I want you to know that my primary goal is to make your job easier and your meeting an overwhelming success!  I'm no prima donna. My mom was a school teacher for 44 years and my dad was a minister his entire life. So I don't need anything fancy and I am always happy to help you out in any way you require. If you want me to text upon landing at the airport – I'm happy to do it. If you want me at the venue 2 hours early – I'll be there. My goal is to be certain that on the day of your event – worrying about the speaker can be crossed off your list. I'm here to make your event fun, your people happy and your life easier!
I'll do the necessary homework (ingrained in me from my school teacher mom!) to understand your client, and the issues of the attendees, so they feel heard and understood.  I want each of them to walk away thinking – "Wow!  That presentation was just for us!"
Come on, let's get HAPPY!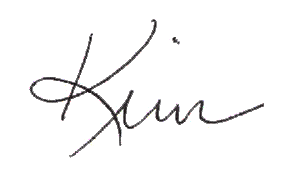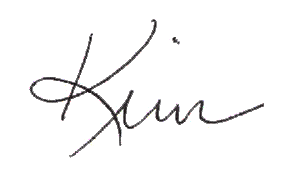 Kim wants to know more about you and your audience.  So please take a few minutes to fill out the Pre-Event Questionnaire so that we can make  sure that the material  presented is EXACTLY what your audience wants and needs to hear.  Thanks for taking the time to do this – it truly helps to  makes the event a success!
Also available for download:
FAQs
Here are answers to some of the most asked questions when booking Kim.  If there is anything else that Kim should know about your event or a question that you have but don't see answered just contact the office at 479-236-5139 and we'll be glad to help!
What about Kim's travel arrangements?
Kim prefers to make her own travel arrangements, but she's happy to work with you, or your travel agent, if that's how you roll!  Kim's been known to drive across town to save $2 on a container of Tide, so don't worry, she'll find the best deal!
If you secure travel arrangements, please forward the confirmation information to [email protected].
Will she need a hotel?
If you are making Kim's hotel reservation, her only request is that it be a non-smoking room!  Please forward the hotel information and confirmation number to [email protected].
What about the meeting room set up?
Kim is only 5'4" (and she hates heels!) so a raised platform works best for groups of 200 or more.  She doesn't need it high (12 to 18 inches is fine) and she doesn't need it large (a 5' by 5'platform will work!) but being elevated will make it much easier for everyone to see and enjoy her presentation.  Kim loves to interact with the audience, so if you could have steps placed in front, that would be great.
If there's a podium or lectern, please have it moved to the side of the stage during Kim's presentation.  She goes from one edge of the stage to the other as she speaks and she often invites volunteers up on stage – so a clear stage is a must!
Is Kim happy ALL the time?
Pretty much!  Kim knows it's impossible to be happy all the time, but she does love her life and feels like she has the best job in the world.  The only thing that really upsets her is when her dog Nyjah snubs her after she returns home from travelling, she has to go more than a week without seeing her grand babies or the store is out of Mint Milanos!   Other than that, she's pretty much happy, happy, happy.
Does Kim have product for sale at the event?
If approved, Kim offers product for attendees to purchase at the back of the room after her presentation.  A 6' to 8' table is best to allow room for sales and book signings. It's best to set the table up near the room exit or the back of the room.  Or, if there is a lobby where many of the participants will be before and after the program, the table can be placed there.  Please do not put the table in an area that would be distracting during the program (i.e. near the front of the room).
What audio visual set up does Kim prefer?
Kim has a Countryman E7 headset that can be plugged into most microphone packs.  But a lapel mic or handheld wireless mic is always a good idea to have on hand for back up.
Because Kim includes audience participation in all her presentations, please provide a second, hand-held wireless microphone for participants.
Kim uses very few slides in her presentations.  She only requires a projector for slides; she does not require a sound cable.
Is Audio/video Recording okay?
Audio and/or video recording is permitted during the presentation, with prior permission. She simply requests a copy of the soundtrack and/or footage be provided to her within 14 days of the presentation.
Does Kim use handouts?
Most of Kim's presentations don't require a handout, but if it's determined that there will be a handout, it will be emailed to you no later than 7 days prior to the event for duplication and distribution.
How will I be billed?
After you receive Kim's contract, you'll sign and return within 7 days, along with a 50% deposit to hold that date in Kim's calendar.  The balance is due no later than the day of the event. Any billing questions should be directed to [email protected].
How can I help Kim get to know my audience?
After booking Kim you will receive a Pre-Event Questionnaire so she'll know as much as possible about your event and the attendees.  You can also CLICK HERE to access the form.  Please complete no later than one month before your event so Kim will have time to prepare.
Please also send any printed information that will give Kim a better feel for your organization that can't simply be found on a website.  A copy of the promotional materials related to the event and a copy of the agenda are also helpful when available.
Does Kim do book signings?
A book signing after a program is a wonderful way for Kim to get to connect to attendees and visit with them one-on-one.   For best results, please allow at least 20 to 30 minutes immediately following the presentation. A skirted 6-8 ft. table is preferred.