FREE LESSON
Everything You've Ever Wanted To Know About
Delegating Tasks That No One Ever Taught You…..
Imagine not feeling like you have to 'do it all' yourself.  Imagine getting things done the way you want them done, without having to personally do them yourself –  so they're done right the first time!  In this 10 minute lesson you will learn everything you need to know to 'Delegate like a Pro CEO!'
You will be really excited as Kim reveals……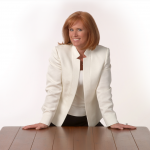 -The Seven Simple Steps to Seamless Delegation
-The Single Most Important Thing to Be Sure the Task is Done Right
-How to Get People Around You Excited About Helping You
-Much, Much, More!
You will be implementing this information before the day is over!