Happy Holidays! The holidays are thought of as 'the most wonderful time of the year,' but in between all the extras screaming for your attention, it can often feel like 'the most stressful time of the year!'
So how do you stay happy, especially when everyone around you seems so jovial and you're just not feeling it?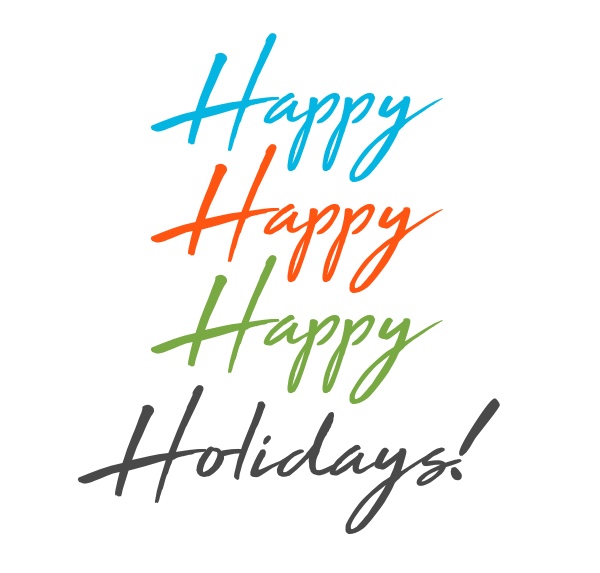 1) Focus on what you do have, not what you don't. I used to tell my kids, "You're always in the middle." There will be people who have a lot more than you and there will be people who have a lot less than you. I suggest you compare yourself to those who have less, so you can feel grateful for that you do have.
2) Say no to the non-essentials.The holidays have so many additional obligations – office parties, shopping, family dinners, travel, kids out of school. Let go of anything that's non-essential so you don't feel like you're an elf under pressure!
3) Give a time range. Time pressure is one of the things that stresses us out. So instead of saying, we'll be there at 6. Say we'll be there between 6 and 6:30. Then when you arrive at 6:07 you feel relaxed rather than apologetic! And…you don't have to drive like Santa with 8 crazy reindeer!
4) Make extra effort to start your day right. With sweets everywhere you turn, late nights and alcohol ever present, if you can at least start your day with lots of water, good food and a centering ritual – you're going to be more prepared for the merry making to come.
5) Don't overspend. It's so tempting to spend more than you actually have during the holidays. Set a budget and stick to it. Make gifts. Focus on experiences – having friends over for dinner or offering to watch a friends' children for the afternoon – as your gift. These can be low cost or no cost and are guaranteed NOT to end up in the Goodwill pile by summer!
6) Connect with people. The holidays can often feel isolating, even though there are all kinds of get togethers and activities. Make sure you prioritize connecting with those who matter to you, rather than getting the next thing crossed off your list.
This holiday season, relax. Breathe. Be good to yourself. Let go of the little stuff. Focus on people. Nourish your soul. Laugh. Love. Be grateful.
I wish you the happiest holiday of all!