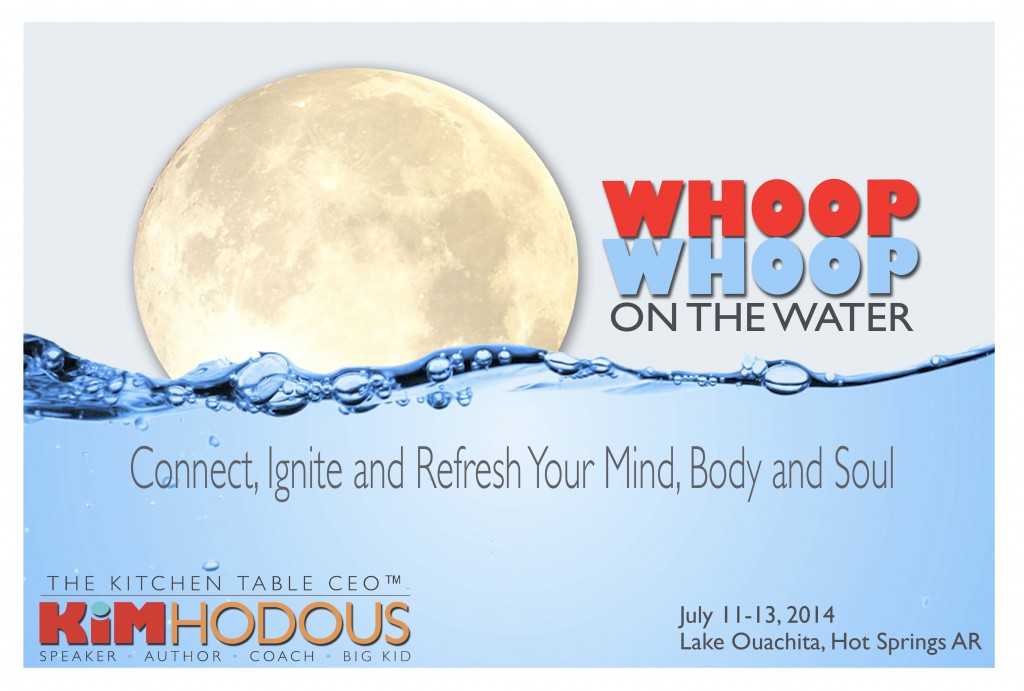 Six years ago I had a wild idea. Water and solitude. That was it. Water and being alone.Sounds simple, huh?  But with a husband, multiple kids, multiple entrepreneurial endeavors and a jammed packed schedule, making that idea come to life was no small feat. How could I get away? How could I 'check out' from the chaos? Was it selfish to want to get away from family and schedules and responsibilities?  But deep down inside, I knew I needed to figure out how to make it happen. You see I was taking care of a lot of people and a lot of stuff, but I was not taking the time to care for me. I needed to be quiet and to connect with the thoughts and rituals that feed my soul and recharge my mind and body.  
So I did some creative scheduling for the kids, delegated tasks to my staff and thanked my husband for holding down the fort. As difficult as it was to find the time and make the arrangements, I knew it was something I had to do.  But I could never have guessed at the dramatic and profound ways this experience would shift my whole life.  And little did I know that I was setting off on what would become perhaps the most powerful and transforming days of my year – my first annual solo adventure on the water.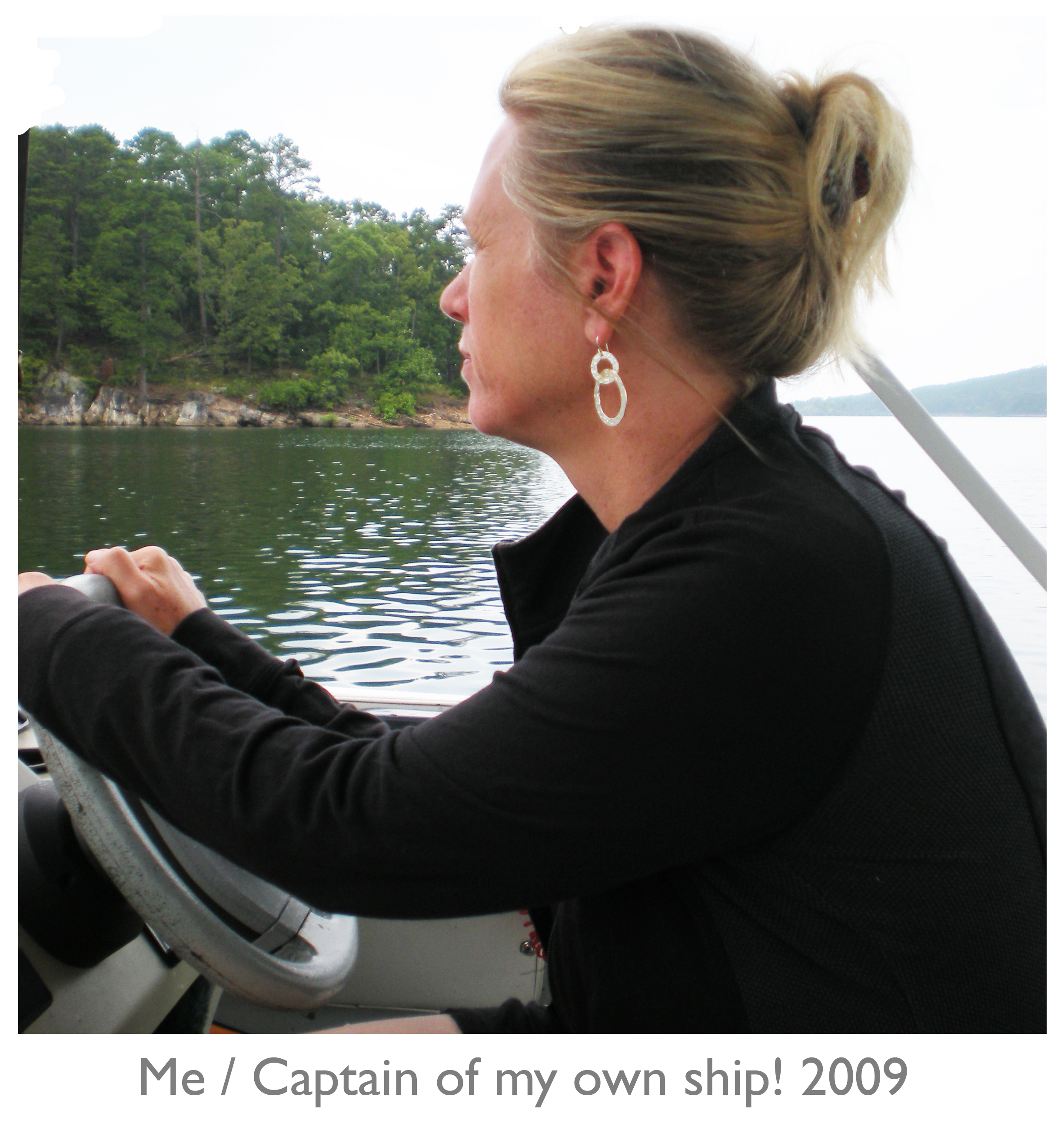 I headed to my sacred place – Lake Ouachita in Hot Springs. We've kept a boat docked there for years but most summers the boat is filled with boisterous kids and friends splashing about. Those are happy and wonderful memories but this solo adventure would be a whole different ball game! You see the waters of Lake Ouachita, to me, are like being held in the arms of God.  The lake is built over a bed of crystals and the energy of that water will clear and calm and heal you like nothing else I've ever experienced. 
So the first year, I actually only stayed out there two nights.  It took me a year to garner up the courage to be out on the lake, on an island, all by myself.  But after that first year I was hooked.  (You'll see.  You will be too!)  The next year I amped it up to a full week and now, in year number 6, I'm trying to figure out how I can make it 14 days!  The time I spend there is magical.  In fact, it's almost as if time ceases to be, because you finally get to just be.  I listen to the rhythm of my soul.  I float in the water, I eat, I read, I float in the water, I journal, I yoga, I sleep, I float in the water, I do ceremony, I meditate, I eat, I float in the water, I repeat. 
That second year, after I spent a full seven days out there – I was transformed. I felt it in every cell of my body. And it showed. My family saw it and my staff mentioned it. And everyone wanted to know about my seven days of solitude. Often I would mention it in my talks around the country and almost always someone would come up to me afterwards and ask about how they could experience the same thing. So this summer I've decided to share the experience with you. I've taken all of the best rituals, experiences and activities from my seven days and packaged them together in one fabulous, experiential, never-been-one-like-this-before weekend retreat on the water! 
Come on.  Let me bend your ear and tell you what you'll experience.  I don't want to ruin the surprise of it, so I'm not going to tell you 'what' you'll be doing, just 'what' you'll experience!  If this speaks to you – then spend these three days with me on Lake Ouachita and transform yourself – mind, body and soul!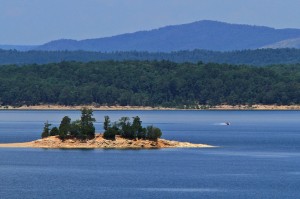 Here's what you'll experience:
TOTAL PEACE  You'll completely unplug from cell phones, emails, responsibilities and demands.  This is your time for YOU!  No external distractions. YOU are the focus! I've taken care of all the details – you just show up with an open mind and an open heart!
CONNECTION  You'll connect on a soul level with other women.  This is about being real and being raw! 

You will make real, honest and long-lasting friendships.
GREAT CUISINE  We'll share healthy, organic meals & snacks – all prepared just for you! 

Amazing smoothies, snacks and mouth-watering meals that are fit for the queen you are!

  The food's outrageous!
FUN  You'll remember how to laugh and play and be silly (yes, you!)  You'll laugh so hard your sides will hurt. This is some good, down-right fun!
INSIGHTS  You'll learn simple changes you can easily integrate into your life at home to make your days more balanced, and more fun!
HEALING  If you've not experienced the healing waters of Lake Ouachita, you are in for the treat of your life!  And if you have, you've not experienced it with a group of fun, silly and loving kindred spirits!  The waters of Lake Ouachita will soothe your soul and transform you!

 

 

 
CONSCIOUSNESS  We'll be living eco-friendly, and in the peace and quiet. 

You'll be healing mother earth as you heal yourself!

  We'll leave the place where we stay better than we found it.
PASSION  You'll learn to live passionately and with excitement again.  You will wake up parts of you that may have been sleeping for a while. Fires will ignite and you'll roar!
HEART-FULL  You'll open your heart for more love – both giving it and receiving it.  You will go home with your heart open so wide that love will just be oozing from you! 
INSPIRATION  You'll be inspired to live the life you've dreamed for yourself!  There is nothing holding you back but you! 

You'll remember to dream big and claim all life's gifts!
RELEASE  You'll clear and release hidden, self-sabotaging patterns.  There are subtle ways we block ourselves every day without even realizing it.  You'll let go of all those old patterns!
The most powerful women in the world will tell you it doesn't take very long to tap into your true essence.  You just need to know how to go there.  And once you do – there's no going back!
And here's maybe the best part – You are going to reset your inner peace and happiness level.  I know.  I've done it and I want to share the experience and transformation with you. We'll  bring about a RESET that occurs when you get out in nature and get connected with yourself on a deep level!  The transformation from these three days will be unparalleled. You'll be rejuvenated, invigorated and forever changed in the healthiest and most awesome ways. It's not hard.  It doesn't have to be a struggle.  I've figured out exactly what you need to experience to open you up to parts of yourself that have been long buried by the cares, concerns and responsibilities of work and mothering.  All you have to do is show up with an open mind and this experience will uncork you so you can begin living a life full of passion and joy and fun.



It is an illuminating, life-transforming event that will stay with you for the REST of your LIFE!
It is the beginning of a new, more joyful, more authentic, happier, more confident YOU!

Don't let this chance pass you by!
CLICK HERE  to register now!
Space is limited.  This program can only accommodate 16 women – and it will sell out.  If you want to be guaranteed a spot – you must sign up now.  Our 2014 WHOOP WHOOP ON THE WATER is happening July 11 – 13. 
So………..I hope I've only left you with two questions……
What does it cost?
And……
Is this really for me?
Realizing that a weekend women's retreat normally runs around $1,500 (in fact I attended one last summer that cost me exactly that – $1,500!), I originally priced this retreat $997 – a bargain even at that price. (Who doesn't love a great deal?  I've been known to drive across town to save $2.00 on a container of Tide!)
But I want EVERY woman who wants to join us to be able to attend, whether you're a corporate CEO or a Mom with kids (trust me – I know kids can be expensive!) So I've reduced the price to only $697.  Think about it – $697.  That's about what you'd pay for a new outfit, tickets to the theater and a great dinner with a bottle of wine!  Or…it's what you spend on your kids for dance and cheer, soccer, tennis, etc. – in just a few months!  It's time to invest in YOU – in your joy and happiness! (But keep reading because there is a way you can save another 200 buck-a-roos!)

Hmm…three days to transform your life from where it is now to exciting, joy-full, fun and balanced……
Three days to connect with nature, other powerful women…..and yourself.  You are only 72 hours and $697 away from re-connecting with who you TRULY ARE!
CLICK HERE to register for the WHOOP WHOOP On the Water Event now!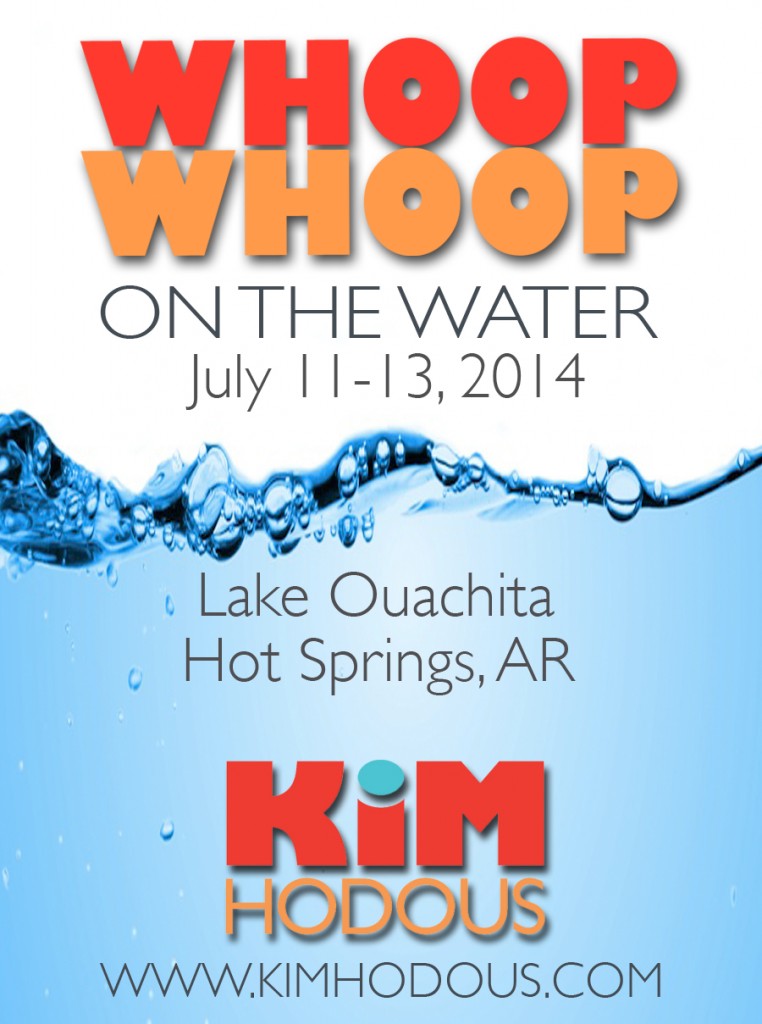 Here's what you get for $697:
From Friday at 2:00 PM to Sunday at 2:00 PM – you're growth, joy and fun will be the focus of the entire WHOOP WHOOP On the Water Event team.
You'll be fed healthy gourmet, organic meals and snacks starting with Friday's dinner and ending with Sunday's lunch.  The food is amazing!
 You'll get to sleep outdoors!  This is way cool.  Really, it is.  Even if you don't think you're a 'camper girl' this will be as good as it can get. 

As you lay there under the stars, you'll connect with the spirit of all the women before you – your ancestors, the lineage of women of have walked in your shoes (moccasins, not high heels).

  You're going to want to go home and set up a tent in your backyard! Don't worry – you'll be safe and comfy and tucked in under the stars!
You'll have one life changing experience after another!  Priceless! 

I've chosen not to disclose the fun here, so you'll have no preconceived notions.

 I choose to let the mystery draw you in ….Just trust me when I say – you're about to have your world rocked!
An All-Inclusive Experience  I'll provide everything!  All you've got to do is bring yourself, your toiletries and bedding!  You'll have boat transportation to and from the island.  I've got all the yummy food and drink you could need.  I'll even provide the tents and blow up mattresses!   If I packaged everything you're going to experience separately, it would cost you well over $1,500!  (This is the Club Med of Personal Transformation!)
Still not sure?  Since I know it's 100% to your benefit to act right away, I want to sweeten the pot and give you every possible reason to say YES today!


I'm offering an Early Bird Discount!
If you register and pay in full by APRIL 30 at midnight – you can sign up for only $497!  That's it – $497 for three days of fun, laughter, outrageous food and your only concern being yourself! 

If you're looking for a way to reconnect with yourself – deeply, truly, in a SAFE, FUN atmosphere, then this retreat, WHOOP WHOOP On the Water is for you!
Still not sure………..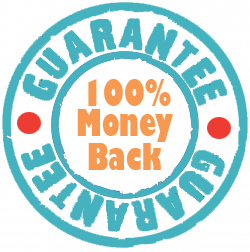 My personal objective in life is to always give you WAY more in everyday practical use than I ask in cash value. It's the best way I know to build true happiness. Plus I sleep better at night knowing my retreats and seminars really make a difference in people's lives.  So I've loaded tons of benefits into one HUGE package that over-delivers in your favor.
But I want to go one step further. That's why you also get my risk-free guarantee.  Here's how it works:
Sign up for the WHOOP WHOOP On the Water and, if after you attend, you find that this retreat hasn't given you way more in use value in your life than you paid in cash, I will cheerfully refund the full purchase price. If your life is not forever changed for the better by this retreat, I don't want you to pay!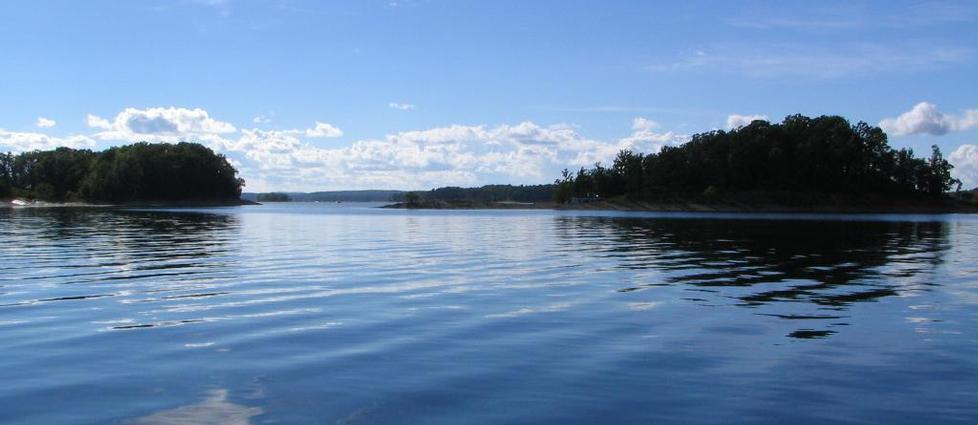 CLICK HERE to register now!
YES! I definitely want a guaranteed spot reserved for me on July 11, 12 & 13, for WHOOP WHOOP On the Water  for only $497 NOW so I can re-connect with my authentic self and bring more joy and laughter into my life.   I understand I also get Kim's iron-clad money-back guarantee for the retreat.  If my life is not forever changed for the better by attending, I'll simply request my money back and I'll get a cheerful refund, no questions asked.

CLICK HERE  to register now!
Still have some questions? Email me at me@kimhodous.com or call me at 888-784-7489  and let me tell you more about this amazing weekend!
I truly hope you'll choose to invest in yourself and join me for a life-changing, ass-kicking, fun-loving, good-eatin', girls-time on the water.