March 2015 edition
Good Morning Beautiful One!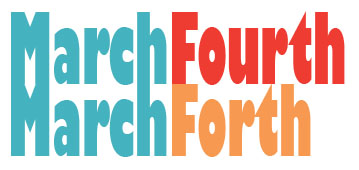 March 4, 2015! Today is one of my favorite days of the year. Know why? Because it tells us what to do in life – March forth! There's no doubt about what we need to do on this day – it's written in the date!
As we start the month marching forth – it's a great time to look at our attitude. I truly believe everything in life starts in your head – the good and the bad. It's a daily discipline (until it becomes a habit) to look for the good in every situation. There's always a silver lining – even if it doesn't present itself at first.
Enjoy my article about the power of positive thinking and let me know the times in your life when your thoughts truly made a difference in the outcome of a situation.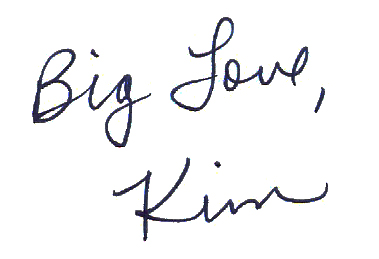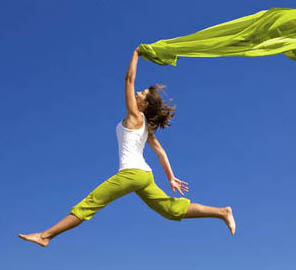 It's All in Your Head!
Your mindset affects everything in your life. It's affects how you behave in your relationships, how you deal with stressful situations, how you perform at work, how much fun you have, how much money you make, how happy you are and what you think about your life. Your mindset does truly determine your reality. And here's the good news – you have the power to manipulate your mindset to benefit you! That's right. It's already within you to determine what your world, your life and your relationships look like.
Your reaction to what is going on around you is crucial in determining your reality. Very often, you can't control what happens around you, but you can decide how you are going to react to what happens. If you lose your job – you have the power to decide whether it will be a horrendous event or if it might be the opportunity for change and a brighter future. You make the choice!
Here are a few tips to help you maintain the best mindset so that you can create your best life:
Get MOVING!
There's a long list of benefits to exercise. But some of the most important benefits are the mental ones. It doesn't have to be an over-the-top, hit-the-wall, test-your-endurance kind of workout – you just need to MOVE. A simple walk, a leisurely bike ride (my personal favorite!), or activity or your choice, can reduce your stress, release endorphins (happy stuff), improve your self-confidence and boost your brainpower. My very best days are the days when I schedule that all-important time to exercise! I get more done, I feel happier and the world just looks better when I exercise! Try it – you'll like it!
Surround yourself with POSITIVITY!
There are millions of amazing books, audios and videos for you to absorb from people who are inspiring and living the life of their dreams. Tap into their positive emotions and their experiences by learning how they think and what they do to create the lives they want. Have you ever heard the phrase "Garbage In, Garbage Out?" It's the same whether you're talking about your body or you mind! I travel thousands of miles each year and always look forward to the hours in the car because I bring along all kinds of books on tape, personal growth CD's and talks by speakers that inspire and educate me. These help shape my mindset and outlook in the most positive way. So turn off the pop radio, news, and talk TV and instead keep your mind constructive while you walk, drive, cook – you can never get enough.
Your words shape your thoughts
Words are powerful. I don't mean great works of literature like War and Peace.   I mean tiny little words that can change the way you think and act. When you greet someone and they ask how you are – what's your response? Most people would reply with "okay" or "fine" or "not too bad". Those responses aren't saying much about you or the outlook you have on life. My response is always "GREAT!" Not only does it remind me of how great life is but it usually brings about a positive outcome with the person who asked the question. Try it out and see the difference.
Be Grateful for Everything All the Time
If you made a list of every single thing that happened to you in a day – I bet the list would be filled with positive things and maybe one bad or unpleasant happening or comment. But so many people focus on just that one bad thing that they forget to be grateful for all of the good. Start jotting down the things you are grateful for each day. You can do it in a journal or a notepad or even a cocktail napkin. Write down the unpleasant things too – be grateful for it ALL! You can always find SOMETHING positive about a situation. If you are reading this newsletter then you probably have a roof over your head and food in your tummy – how many people in this world can't say that? Start making the list – you'll be amazed at how many things make it on to the paper. This 'attitude of gratitude' will change the way you face the world and the challenges that everyday life brings.
You hold the power to create your very best life. It starts in your head and with the mindset you choose to bring to the world. You can choose the bright rays of positivity or you can choose the difficult and dark negative, but whatever you choose is what you will create for your life. For me… I choose the positive! What do you choose?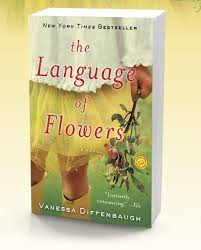 I found a truly delightful read in this beautifully written book about an amazing woman and her gift for flowers and  how she used that gift to change the lives of so many people. I hope you'll check it out and enjoy!
http://www.amazon.com/The-Language-Flowers-A-Novel/dp/0345525558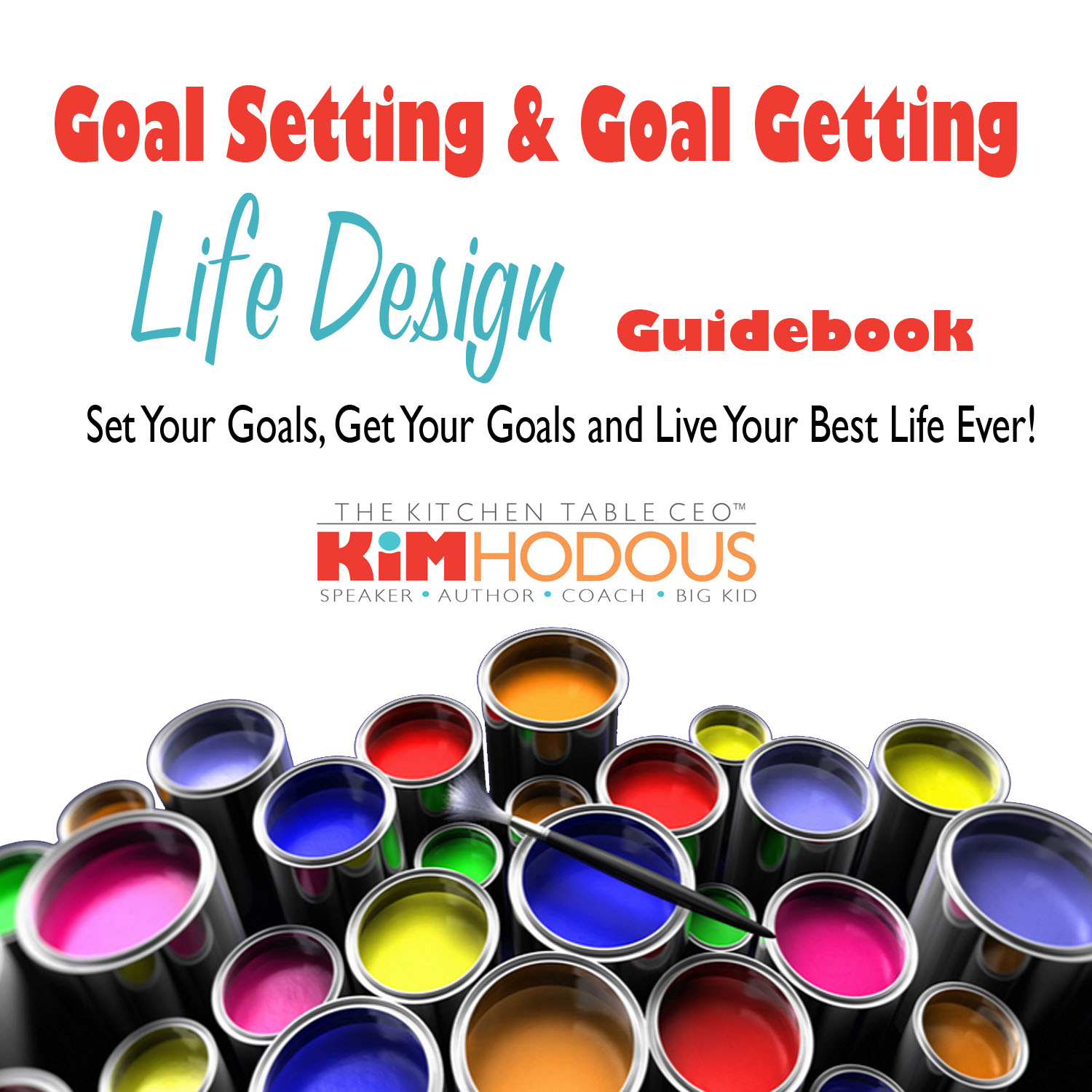 Goal Setting and Goal Getting Life Design Guidebook
This is a system that I've developed over 26 years of goal setting. I even show you the hand written goals I set back in 1989. (They'll crack you up!)
It's 127 pages digital pages full of my tried and true tips and tricks on goal setting and goal getting. It will turn you into a Goal-Setting, Goal-Getting, Positive-Mindset, Soaring-Productivity, Action-Oriented, SUCCESS MACHINE in just a few short weeks!  Yep – it's just that powerful! $47 ORDER NOW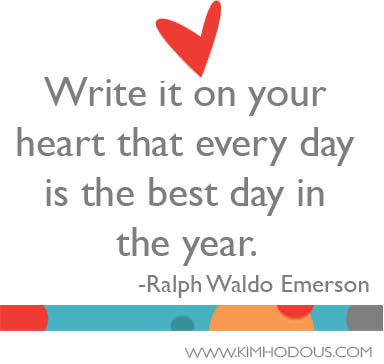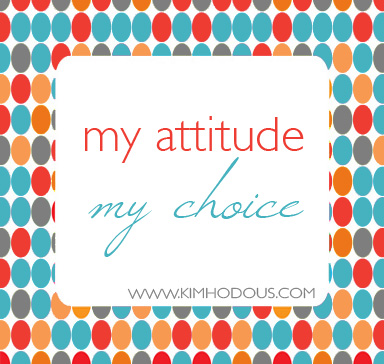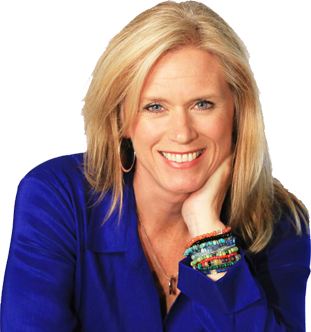 Mindset Expert and Motivational Speaker, Kim Hodous is an award winning entrepreneur, author, speaker, a fun-loving mom and all-around lover of life. For more than 15 years, Kim has shared her laugh out loud funny but powerful message with thousands of entrepreneurs, executives and women across the country. Armed with the experience of taking her kitchen table hobby to a seven figure business, she combines the lessons she learned along the way with a fresh perspective on work and life. Kim shares the REAL DEAL on success, happiness, and health so you can live an extraordinary life.