April 2015 edition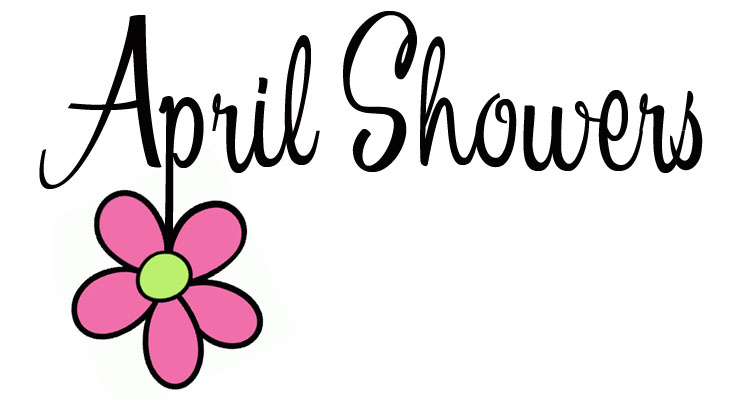 April Showers Bring… BIG Dreams!

Dear Lovely Ones,
Happy Spring and Happy April Fool's Day!
No pranks or foolishness here, just good ol' inspiration and as much FUN as I can pack into a newsletter!   
Most of us learned in grade school that old saying,  'April Showers Bring May Flowers.'  But what we sometimes forget, especially in the middle of the storm, is that those flowers represent new life, big growth and changes into beauty.  It's the same in our lives. The storm is always followed by growth and fueled by our dreams.   
French writer and Nobel Prize winner Anatole France said that "To accomplish great things, we must not only act, but also dream; not only plan, but also believe." Most of us know how to plan and take action, burying ourselves in to-do lists and stacks of papers. But in all of the busywork, are we keeping the path clear to our dreams?
In this month of April showers, be sure to dream big and keep those dreams firmly in your sights. Don't let anyone or anything drown them or discourage you from going for them. Your path may be quick or the road may be long, but keep moving in the direction of those dreams – one day you'll wake up and realize you're living what you've been dreaming of! 
Enjoy the beautiful Spring season, and even enjoy the rain showers – just don't let them cloud your dreams!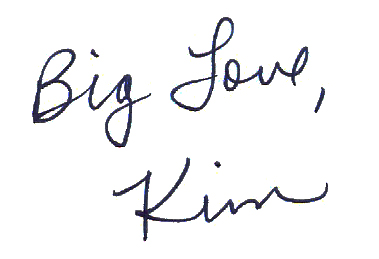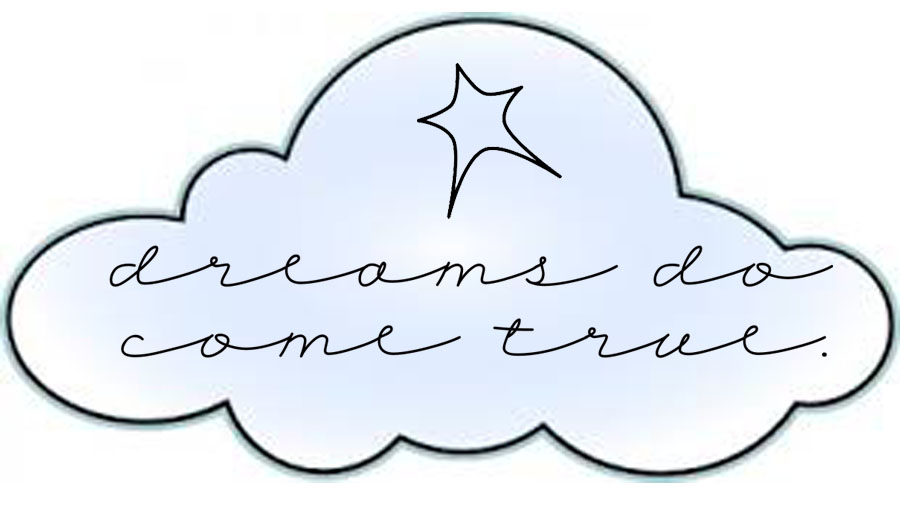 Dreams Do Come True!
I had a surreal moment last week. It was about 9 am on a Thursday. I was finishing getting ready to head out for the airport – to board a plane and go speak for Toyota.
I looked at myself in the mirror and my eyes welled up with tears – and then I got giddy with joy. I realized, in that moment, that I was gloriously, finally, joyfully – living my dream.
When I was 23 years old I heard a motivational speaker and I decided that day, at the age of 23, with a career path already chosen and a child already on the way – that I wanted to become a professional speaker.
At the time I was a high school history teacher and my husband was just starting a business so that dream had to wait.
Then I had four kids in five years so that dream had to wait.
Then my daughter got really sick so that dream had to wait.
Then I decided life was short and the time was now and I had to go for my dream. So I created a business – The Institute for Women's Well Being and I hung up a shingle and things started to happen. I was getting hired – I mean actually paid – to speak!
But then I got divorced so that dream had to go back on the shelf and I got a 'real job' with a real salary.
But along the way I did what I could to keep the dream alive. I joined a toastmasters club and practiced my craft. I spoke once a month for my church. I spoke for free at civic and social clubs. I went to hear every speaker, at any event, I could. I got a mentor. I hired a coach.
I kept the dream alive. I never gave up.
I built a business. I wrote a book. I spoke more. I began to get paid for it. I got better. I studied the business of being a speaker. I got a better mentor. I hired a better coach.
And then at the age of 51, I wake up one morning to fly out to Kentucky to speak for Toyota!   Toy-fricking-ota.
Well, I must also admit that in between the years of 23 and 51, there was a whole lot of hard work, big lessons and tenuous times – and they were all worth it!!
And as I gazed at the women in the mirror, I realized my dream had come true. I was a professional speaker, heading out to speak for one of the most prestigious companies in the world. What a beautiful moment. To realize you're living your dream.
Even if it took 28 years for it to happen.
I wouldn't change a thing. I'd do it all over just the way I did, because I learned from all of it! So if you're one of the lucky ones that's living your dream too – Whoop! Whoop! Let's celebrate together and lift our sisters and brothers up so they can join us. If you're still waiting for your dream to come true – here's what I hope you'll remember:
Keep your dream alive. Do what you can, even if it doesn't feel like much. Do something. For Heaven's Sake, don't just sit on the couch and complain about where you are in life! Do something!
Know you'll get there. The only way you won't make it is if you give up or ch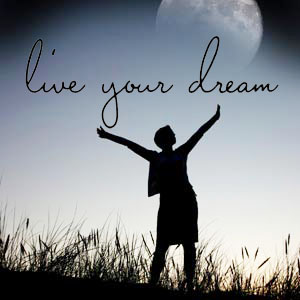 ange your mind.
You've got time. It's never too late.
You'll learn so much along the way. Enjoy the process.  
Give yourself a break. Look how far you've come.
Celebrate all your little wins (and big wins) and all your little failures (and big ones) because that's the fun of the journey – and you'll need an excuse for a good party!
Believe in yourself. You can do anything you want and don't let anyone tell you different!
Now get out there – live your dream. You deserve it!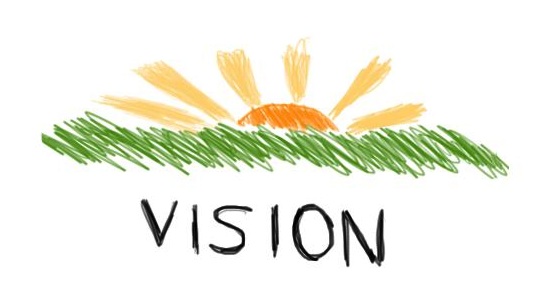 Creating a Personal Vision – In my article this month I mention that your dream will come true unless you give up on it or change your mind. Well, another reason it won't come true is if you don't know what it is!!
I was clear on what I wanted to do. I didn't know all the particulars, but I knew I wanted to stand in front of large crowds of people and inspire them to make positive changes in their lives.
If you're not sure of your vision, or if you'd like greater clarity, I recommend you try out my 'Creating a Personal Vision' worksheet. I think it'll help you fine tune what you want to create in your world! CLICK HERE to download your Personal Vision worksheet. Then let me know how it goes.

For years I've worn an armful of gemstone bracelets almost every day. Some women feel like lipstick is their finishing touch.  For others it's perfume.  For me – it's my Power Bracelets.  I don't feel like I've finished getting ready for the day until they grace my arm.  They are absolutely one of my very most favorite things in the whole world! I not only can feel the power and energy of each stone, but I also love the feel of them on my arm. And let's face it  –  they are downright beautiful!
 I travel a lot these days and I'm not exaggerating when I say that everywhere I go people ask about my bracelets. I've been stopped in grocery stores, airports, convention centers – and people always say the same thing, "I love those bracelets.  Where did you get them?" So I've chosen 10 of my very favorite stones and put together a set to share with you. The 10 strand set includes: Citrine, Garnet, Carnelian, Red Coral, Black Onyx, Olive Jade, Sodalite, Pearl, African Jade, and Amethyst. Each set comes gift bagged with an enclosure card that tells the power and energy each stone carries.  Now you can feel the power and wear the beauty too! 
Wear one or wear them all!  CLICK HERE to get your very own set.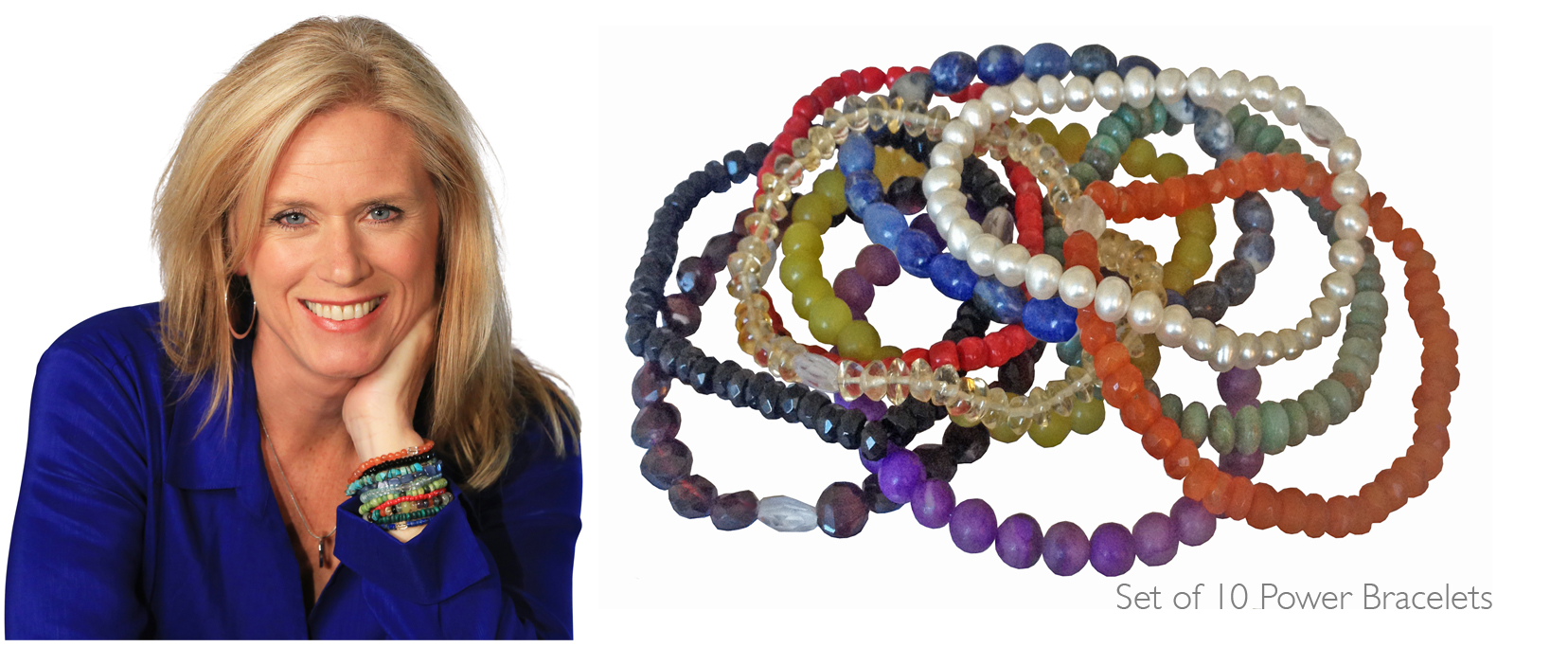 To stay inspired or share the inspiration just click on the images above to download!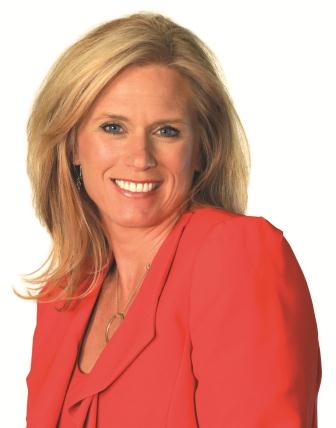 Mindset Expert and Motivational Speaker, Kim Hodous is an award winning entrepreneur, author, speaker, a fun-loving mom and all-around lover of life. For more than 15 years, Kim has shared her laugh out loud funny but powerful message with thousands of entrepreneurs, executives and women across the country. Armed with the experience of taking her kitchen table hobby to a seven figure business, she combines the lessons she learned along the way with a fresh perspective on work and life. Kim shares the REAL DEAL on   success, happiness, and health so you can live an extraordinary life!
To learn more about Kim, visit her website at www.kimhodous.com .