[fivecol_two]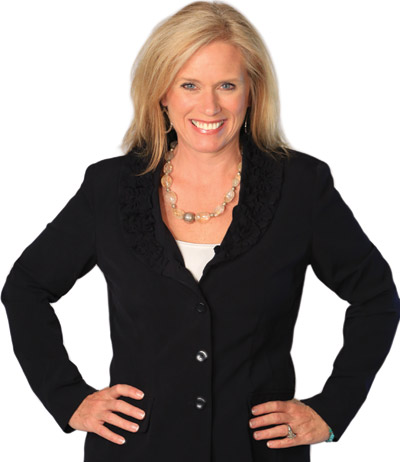 [/fivecol_two][fivecol_three_last]
The heart of Kim's work is teaching people how making small changes in their thoughts, habits and actions can bring about big changes in their lives. She masterfully guides each person to embrace a mindset that will open the door to a life of happiness and fulfillment. Kim is renowned for engaging with her audience and making a connection with each and every person. Her masterfully told stories take listeners on a journey through laughter, tears and ultimately – insight. Kim's audiences walk away with concepts and strategies that allow them make powerful changes at work and at home.
Kim's message works for a wide array of audiences. While you scroll through her topics rest assured that Kim tailors her talks to fit your specific audience.[/fivecol_three_last]
Signature Keynote
LIFE IS PERFECT – EVEN WHEN IT'S NOT! How to Find the Good in Everything
Work is piling up. Bills are mounting. Your to-do-list is growing. With all life's pressures and challenges, it's easy to get stressed out – or burnt out. Quit? You can't. Complain? What good does that do? Instead, decide to live life looking for the good in EVERYTHING – and life will become a learning journey!
With honesty and side-splitting humor, Kim shares how everything's perfect – regardless of how challenging, and that you have everything you need right now to make a positive difference in your world. This universal message is like a warm cup of hot chocolate and a double shot of espresso all in one – you'll be comforted and raring to go all at the same time! This is the perfect opening keynote to energize your conference or the perfect closing to end with an impact!
General Audiences, Women's Events, Business Professionals, Entrepreneurs, Medical Professionals:
SHOW UP, BE BOLD, PLAY BIG!™ How to Be Happy and Successful – No Matter What!
Straight-shooting and laugh-out-loud-funny, Kim shares strategies to create a life brimming with success, happiness and health so you can make a difference in your world. Chock full of practical and immediately-applicable tools, Kim shares what you must to do on the 'inside' to position yourself and your organization for maximum growth and impact. If you want to be challenged to play a bigger game in business and live life at a deeper level, this presentation is for you! Laced with personal anecdotes and lessons learned in the trenches, this is the perfect program to jump start any event or close it on a high note.
DO MORE OF WHAT YOU WANT AND LESS OF WHAT YOU DON'T: How to Balance Work, Family and Fun
Between emails and voicemails, texts and tweets, to-do lists and task managers – how do we fit it all in? Having lived her life for many years in dog-paddle mode (getting done every day what had to be done to keep her head above water) Kim learned the hard way how to stop being busy and start being effective. With warmth, wisdom and wit, Kim provides practical solutions along with cutting edge research – to stop the craziness of life lived in a hurry. Kim knows first-hand a balanced life isn't an unattainable dream but a way of living that can be learned! As an Award-Winning CEO, Best-Selling Author, wife, mother of five, yoga instructor and lake junkie, Kim knows that you can have it all and that it's easier than you may think.
IT'S NOT ABOUT WHAT YOU SAY, IT'S ABOUT WHAT YOU HEAR: Communication Tools for Building Relationships
Whether you're a CEO, an Admin, a Business Owner or Middle Management effective communication can help you share your vision, achieve your goals and build strong relationships. In her down-to-earth and sensible style, Kim flips the traditional take on communication from focusing on what you're saying, to focusing on what you're hearing. By using a specific formula you can reinforce your message, put others at ease and achieve your desired result – all while building trust and strengthening connections. Your audience will be implementing this information before they leave their seats!
Programs for Colleges, Universities, Career Fairs and Entrepreneurial Programs:
HOW TO MAKE MONEY DOING WHAT YOU LOVE Even if You're Not Sure How!
Kim shares the inspirational story of how she went from a stay-at-home mom to running a seven figure business – even though she had NO business experience. Her fun, easy and interactive program will inspire students to believe in themselves and their idea, be risky without being reckless and provide practical solutions for doing what you love – for the rest of your life!
For Special Sessions and Breakouts:
SOCIAL NETWORKING THE OLD FASHIONED WAY How to Master In-Person Networking – And Not Just "Follow, Friend or Like" Someone
"Networking" has become a buzzword that many of us have a love/hate relationship with. With 40% of people now more comfortable meeting people online rather than in person, online social networking has become the easy default. But the most valuable and effective networking comes from 'face-to-face shake-my-hand' interaction. Of course we all want to expand our network, but actually meeting new people can feel like a middle school dance all over again – painful and awkward! Kim will teach you how to start relationships right and then keep them going. Her innovative ideas are easy to implement, simple to remember and meet one common goal: to help you grow your network of professional and personal connections so you can help more people get what they want – and ultimately, you can have what you want!
READY SET GOAL: How to Stop Setting Goals and Start Achieving Them
Break your sales record. Lose weight. Take a trip. Establish a new personal best. Write a book. Get a promotion. Clean out the garage. Save money. We all have goals and wish lists. Yet many of us set goals every year, just to see very few of them attained. It's time to stop being busy with endless to-do lists while the things that really matter get pushed to the bottom of the list or saved for next year. Kim's proprietary GRAND Goal Setting System will clarify your vision, energize your imagination and show you the path to making your goals and dreams into your reality. This step-by-step process has helped thousands of people transform their dreams into achievable goals and provided them with the tools to create a life beyond their wildest dreams.

For a Partial Client List Click Here.