I've just arrived home from the CRAZIEST TRAVEL FIASCO ever to hit my world! Let me give you a brief rundown:
Sunday 10:00 am – Leave home for a 3.5 hour drive to Little Rock.
Sunday 1:30 pm – Arrive in Little Rock for a 2:30 flight to Cedar Rapids via Chicago.
Sunday 6:30 pm – Flight leaves Little Rock delayed 4 hours due to a snowstorm in Chicago.
Sunday 11:00 pm – Flight from Chicago to Cedar Rapids was delayed 4 times….and eventually cancelled.
Monday 12:00 am – Rented a car with two men I met at the gate waiting for the flight (the one that got cancelled) and headed out on the 3.5 hour drive to Cedar Rapids – in the middle of a blizzard!
Monday 4:00 am – Arrived at my hotel with no luggage. Decided not to sleep as I had to be downstairs at 7:00 am and feared if I went to sleep, I wouldn't get up.
Monday 9:00 am – Took the stage before an audience of 375 people after being up for 27 hours – traveling for 23 hours – in clothes purchased at an Open-24-hour Walmart.
Monday 10:45 am – Presented 2 breakouts at the same event and then did book signing and cocktail party til 7 pm – now officially at 37 hours without sleep.
Monday 8:30 pm – I find out that my missing luggage had been sent to Denver!
Tuesday 4:00 am – Wake up for return flight home – still wearing the same clothes.
Tuesday 4:45 am – Taxi was late because the driver got pulled over by the police for not having his headlights on while driving to get me! ~eeekkkk
Tuesday 6:00 am – Barely made flight. Luggage still missing.
Tuesday 3:00 pm – Arrive to the Hot Springs house (still in the same clothes) to wait on luggage and get some sleep.
Wednesday – The luggage delivery man takes the back way to the house, sees a creek he can't cross and heads back to Little Rock with my bag! (There were 2 other routes he could have taken!)
THURSDAY! 5 days after I left – I find my big red suitcase at my front door! My make-up, clothes for the presentation, my props and my product all in tact!
As much as I could, I've tried to capture the cra-za-zee-ness of this trip, I don't know if there are enough words.
Reading this you might think it was an awful experience.

But I rank this event among the TOP 5 EVENTS I've ever done.
Why? Because I choose to focus on the LITTLE things, not the big ones.
The big ones are those things listed above: missed flights, harrowing car travel in a blizzard in the wee hours of the morning, presenting on no sleep in new and unfamiliar clothes and make-up, almost missing my plane and luggage that travelled more in the last 5 days than I have in the last 5 weeks!
But those BIG things, can't trump all the LITTLE things, THE KINDNESSES, THE HAPPY MOMENTS, that happened on this trip:
In Little Rock, the woman next to me who shared her cashews because I hadn't eaten lunch before take-off and I was starving.
The men I did not know, but got into a car with, who weren't serial killers, and delivered me safely to Cedar Rapids in a blizzard.
The car rental agent who gave us a 4 wheel drive when the agent on the phone said the only thing available was a 2 door mustang.
Sarah, who went to Walmart at 1 AM, and bought me 4 outfits to choose from, new shoes and a whole new set of make-up, pj's, toothpaste, toothbrush, deodorant and anything else you can think of I might need.
That one of those outfits fit and actually looked GREAT!
That the shoes she bought were comfortable – and cute!
The desk clerk when I checked in at 4 AM who was so kind and gave me water and snacks.
That I had all the energy I needed to get through the day.
That even though I was tired, my presentation seemed to energize everyone.
That one of the conference committee members offered to go get my luggage so I could go enjoy lunch and connect with the attendees.
That they had white wine at the reception.
That they sell pizza at convenience stores.
That the same thoughtful young man who offered to get my luggage (that was alas, in Denver) made yet another trip to Walmart to purchase a carry-on bag for me so I didn't look like a transient going home.
That I have TSA pre-check, and even though I was late, I made my flight because of that.
That in the long airport line I had enough time to meet a brave Marine heading home, and I could do a 'random act of kindness' for him.
That, after travels around the US, my luggage made it back, perfectly intact with everything safe inside – including Mint Milanos – which I have since enjoyed! 😊
That I felt connected, valued, loved, worthwhile, and appreciated. That I felt happy from the hundreds of sweet and beautiful little moments that over shadowed the big messy ones.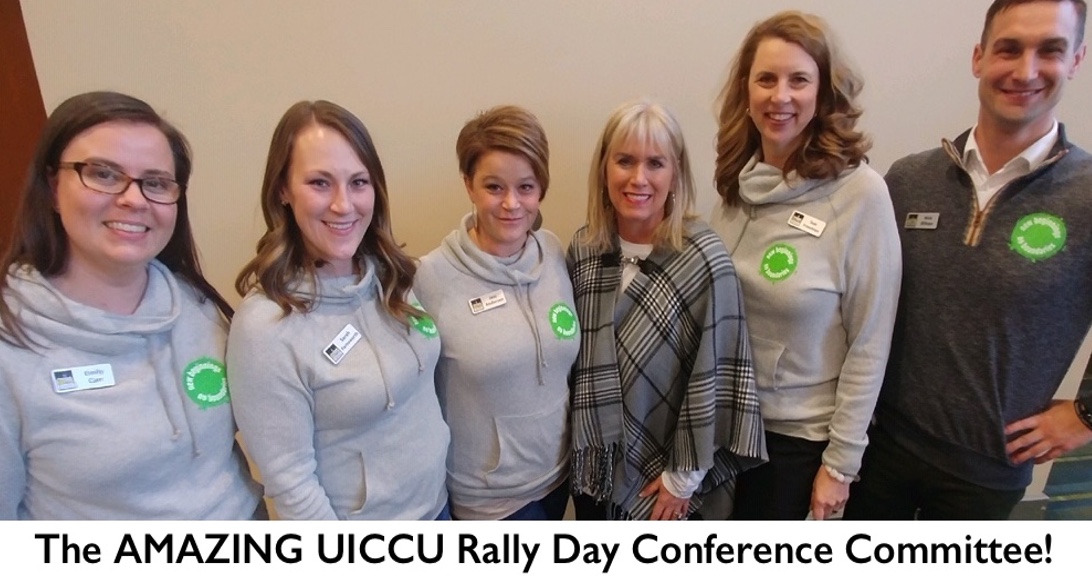 There was so much more good on this trip than bad. The conference team was so gracious in their gratitude that I had made the effort to get there – and yet they were the ones that ran all over town taking care of me! I was so grateful to them.
After I wrote this and was re-reading it, I noticed that so many of those LITTLE moments included other people. It's so often the small kindnesses and sweet connections we make with others that make us happy. And the LITTLE things – like comfy shoes and ready made pizza.
We all have the option to choose. Choose what we're going to focus on. We can focus on the few BIG things that have gone wrong or we can focus on the HUNDREDS of LITTLE things that have gone right. Go look for those little moments, sweet connections, kindnesses and opportunities to give – and you'll be so much happier – even if something BIG is going wrong in your world.
Big love,