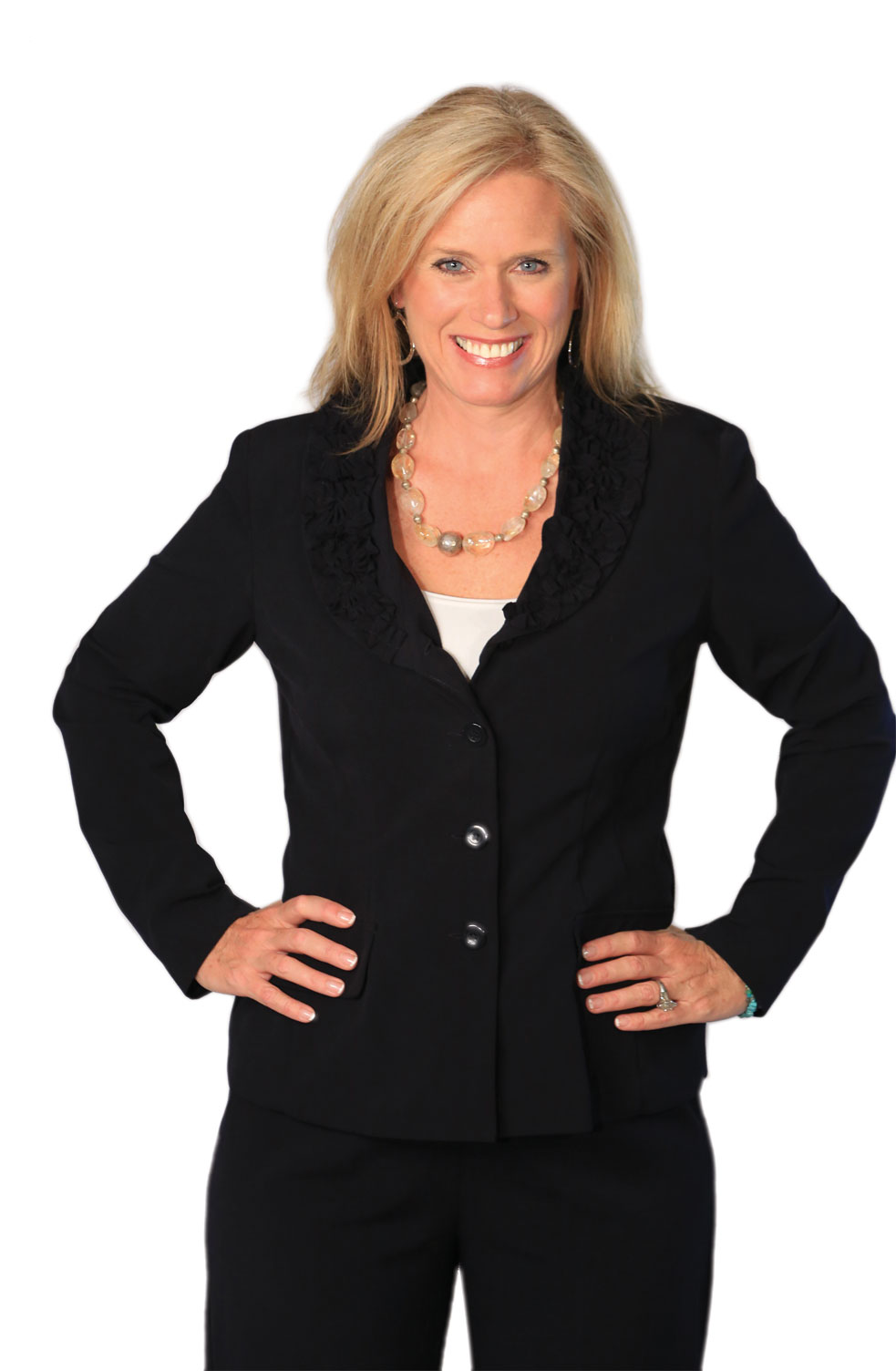 Let's face it!  There's no other field quite like the healthcare industry. You face unique challenges like HMOs, PPOs, ever-changing policies, managed care, claims, and quickly changing technology to name just a few. It's a lot to take in and take on! And while I may not be a doctor, nurse, medical administrator, or health care professional, I do understand the challenges you face. As an acclaimed healthcare industry speaker and trainer, I've helped numerous hospital association and healthcare organizations to strengthen and invigorate their teams and staffs.
I do my homework! I work hard to make sure that your audience is not only entertained, but informed, enlightened and motivated. Whether it's a keynote or a day of training, I make sure that the material and information presented is customized to fit your audience to a 'T'! Through engaging stories, anecdotes and lots of interactive participation, your audience members will leave with tips and tools to make them more effective healthcare workers and all around happier individuals.
While there are other speakers out there who can bring the status quo and fill your time slot, I can take your audience and staffs from average to EXTRAORDINARY! To learn more just give me a call and let's get started to make your meeting or event the very best it can be!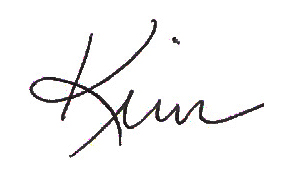 A partial list of healthcare audiences that Kim has taken form Average to EXTRAORDINARY:
Audiences leave Kim's presentations with information that will change their work environments and their personal lives: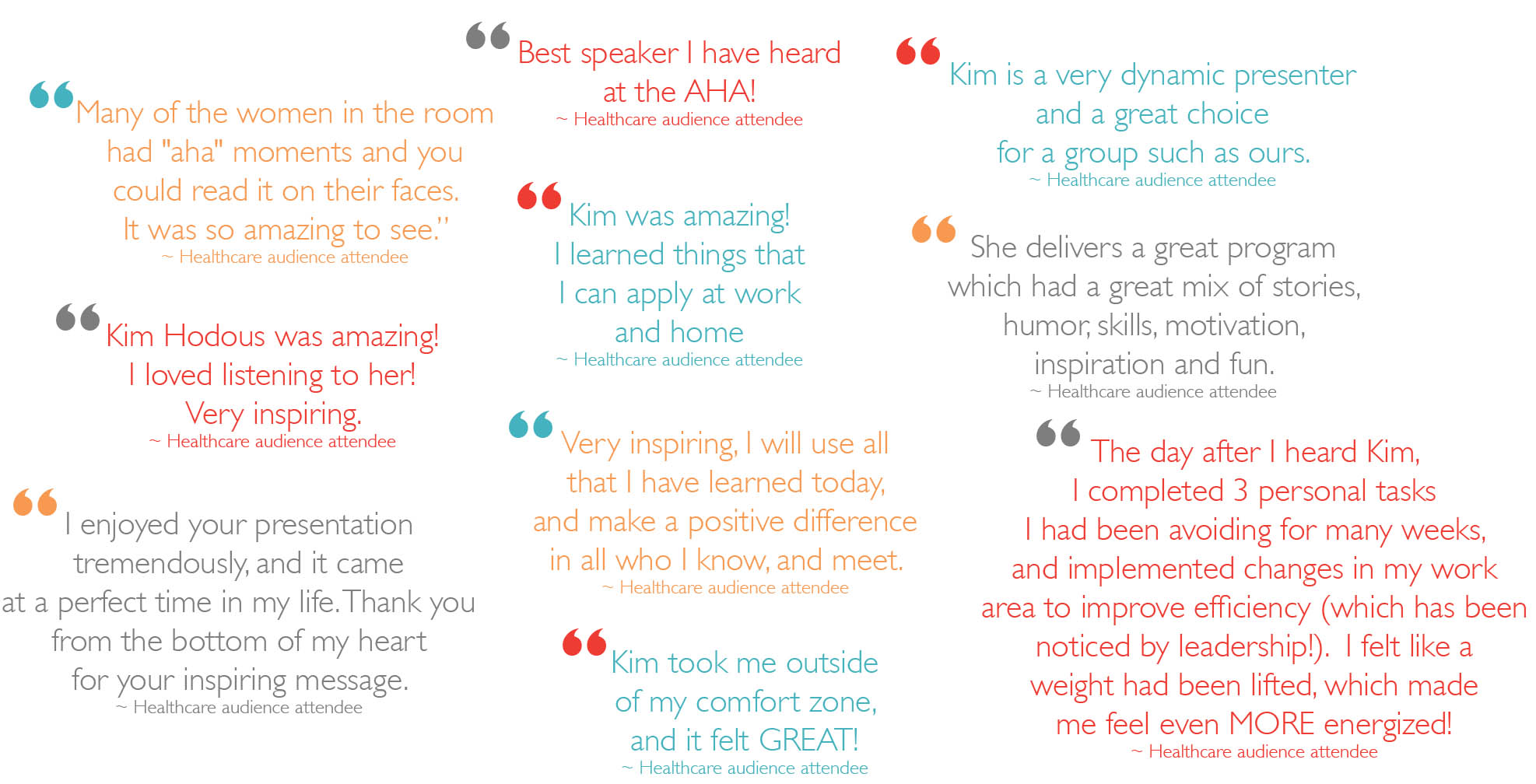 Healthcare clients are so satisfied with Kim's presentations that they book her now for next years events!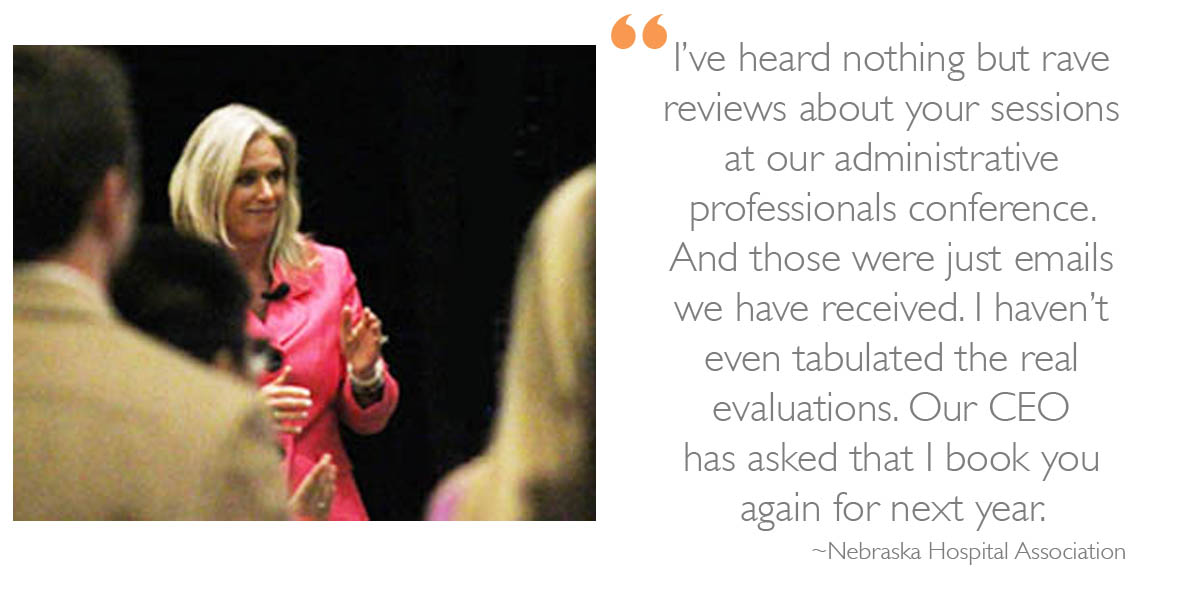 Want to see what other Healthcare organizations had to say after hiring Kim?