Family Connections: Building Strong Families and Responsible Children Through a Weekly Family Meeting
Brace Yourself for the Easiest, Proven Solution Guaranteed to keep your entire household running smoothly!
From single parents to home-schooling families, from traveling corporate moms to work-at-home stressed out moms, from families with one kid to families with half a dozen kids – the Family Meeting has proven a viable, tested resource for connecting your family, reducing your parenting stress and making your kids more responsible for their own lives! When asked why the Family Meeting was so helpful, these are the reasons parents came up with.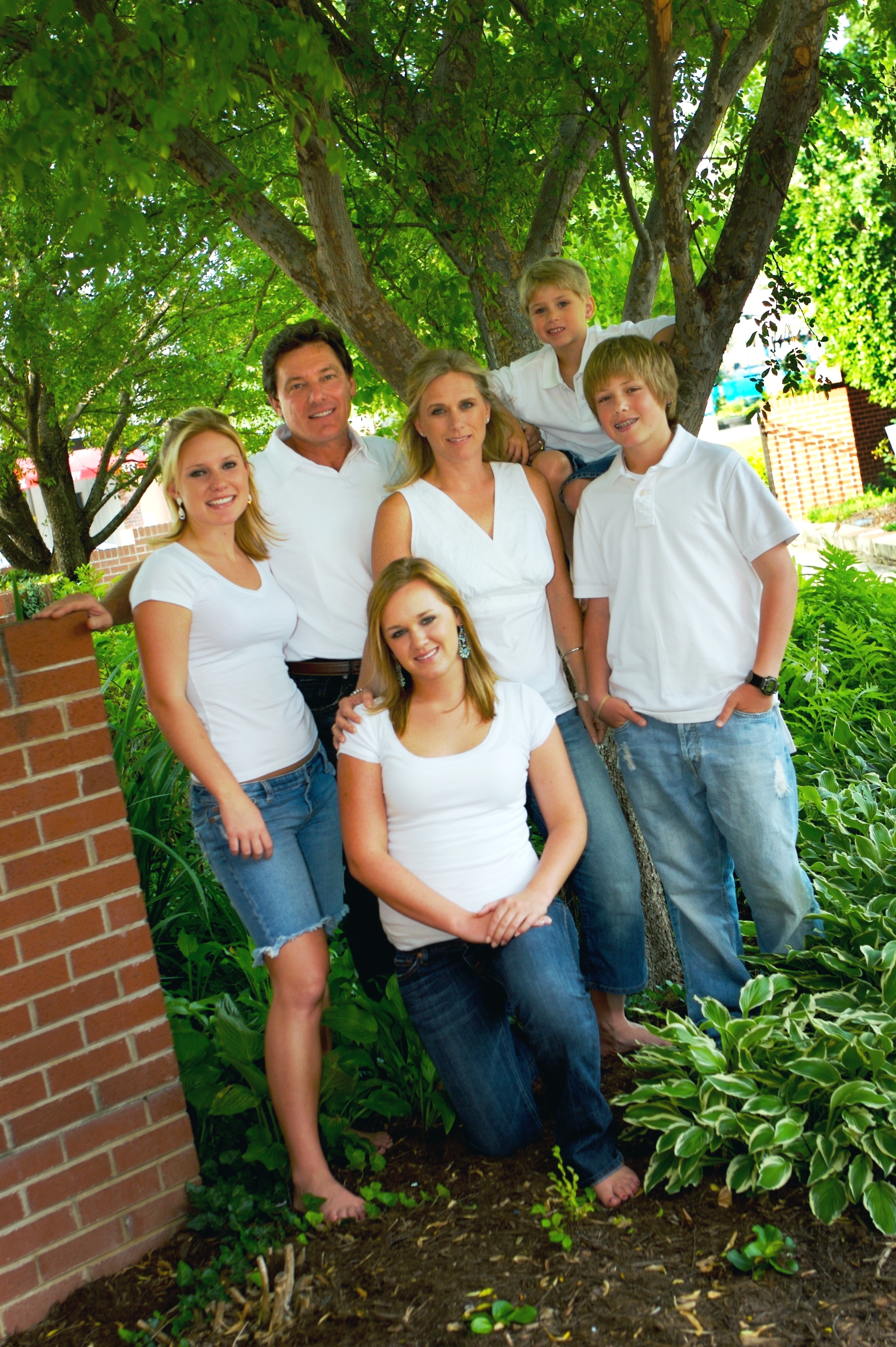 1. Because the Family Meeting consistently keeps everyone in touch so when those off the wall, last-minute, didn't see it coming meetings, events, or 'needs' do pop up out of the blue, they're more easily handled!
2. Everyone Pulls their Weight. No more of Mom taking care of everything for everyone. If you live in the house, you help in the house. It's amazing how easy it is to get everything accomplished if everyone helps a little.
3. We've Created a Unique Family Ritual It becomes a part of the 'family culture.' Everyone knows once a week we're going to get together for good, positive interaction. No disciplining. No complaining. Pure positive parenting. Just everyone coming together to make the upcoming week the best it can be!
The situations and circumstances that add stress to your day are the things that can easily be handled in one hour (or less) a week with the people you love! And this is something you need to master if you're going to stay sane, keep your family running smoothly, be an effective parent and even have time for yourself at the end of the day!
As a parent, keeping your family connected is a skill you need to have in your back pocket. But what really makes the Family Meeting invaluable is its ability to build a lasting connection with your family. As a mom, you no doubt know that staying in touch with your kids is the lifeblood of your relationship with them.
It's simple.
It's makes your life less stressful.
It's easy-to-do.
I wanted it that way. I feel strongly that all moms (and especially working moms) deserve less stress, a closer family and responsible kids that help the family unit. This book is my way of helping you get there! You won't be relying on supermom tactics, a flawless memory or notes on sticky pads to help you run your schedule smoothly all week long. I want you a stress-free and positive parental unit!
Come on. Pull up a chair and let's look at this together. Here's what this book will help you with. You can see exactly what to do, from the moment you realize you need a family meeting, through the follow up afterwards. I've taken all the mystery out of it. Included is: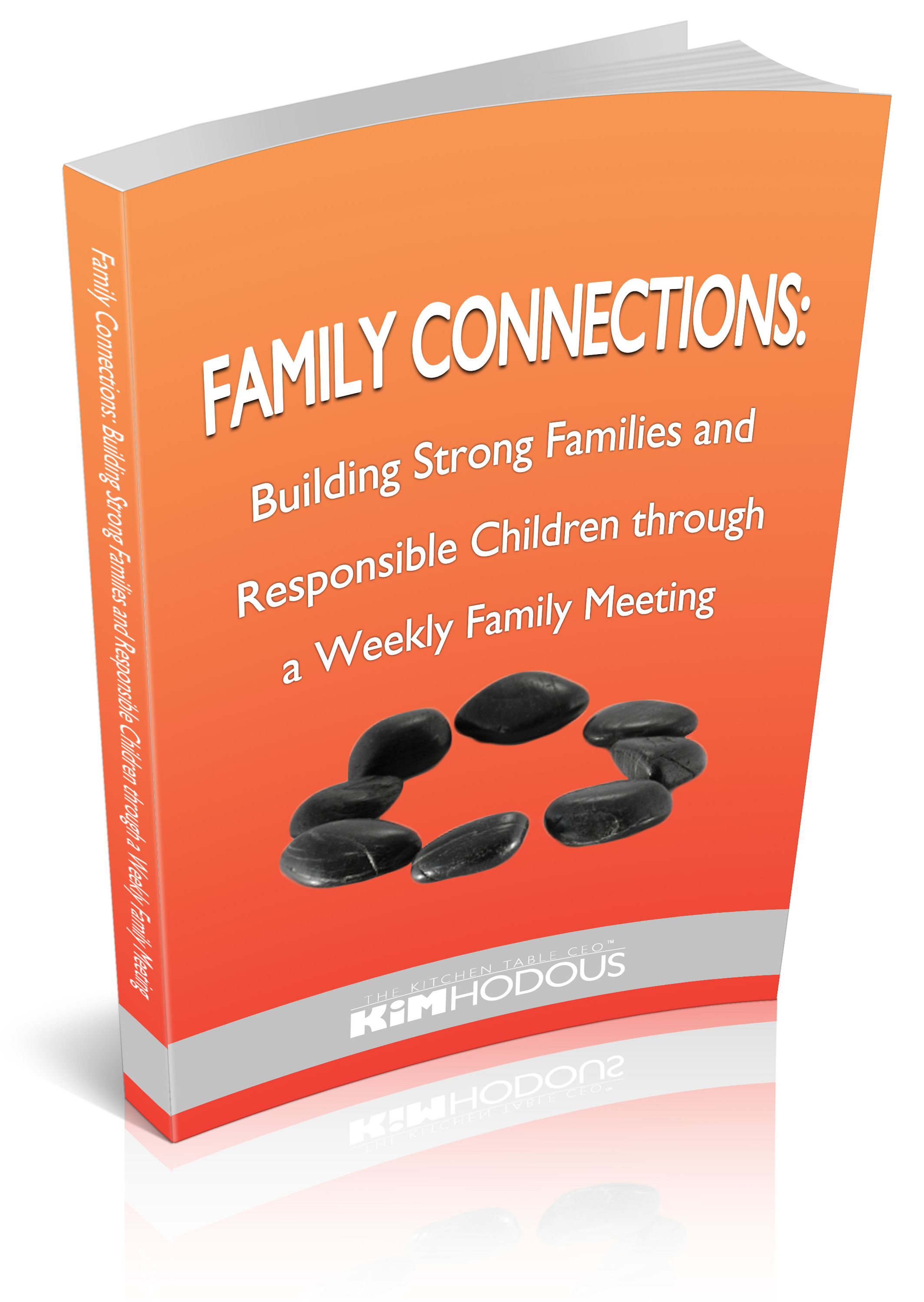 A 60 Page Information Packed Digital eBook – Grade-A, Top Notch, Full of all the Tips and Tricks I know on positive parenting and how
to run a fun, effective Family Meeting.
Over 10 Pages of Charts and Templates: We've created Joy Job Charts, Family Meeting Outlines, and Possible Options to 'Wrap it Up!'
How to get everyone to 'buy-in' to the first family meeting and agree to joyfully participate. (page 16)
A Sure-Fire way to have them running to the dinner table to eat as a family (page 30).
Mom's NO longer an ATM! Hand out cash one time a week and let your kids begin to manage their money! (page 40)
5 Reasons why Carpools are a must! As parents, we've got to lead the way on conservation efforts. (page 22)
How you can share your values with the kids – without them knowing. No lecturing. No 'you shoulds' – just setting up a structure so that what's important to you as a parent becomes understood by them! (page 10)
How every person in the family can begin helping. You live in the house, you help in the house! (page 35)
When to schedule an Emergency Meeting! (page 13)
Meal Planning 101 – how to know what you're eating, who's cooking it and being certain everything you need to make it is already covered! (page 32)
This book is my way of showing you a way out of working-mom-crazies!
So Fill out the form below to download now!
Enjoy! And be sure to let me know how your Family Meeting goes!!
Big love,